Overview
At the eXpats Service Centre, we provide services to aid companies in the process of obtaining valid relevant passes for their Foreign Knowledge Workers (FKW).

In general, companies will go through three (3) pre-application processes prior to applying for the relevant FKW passes.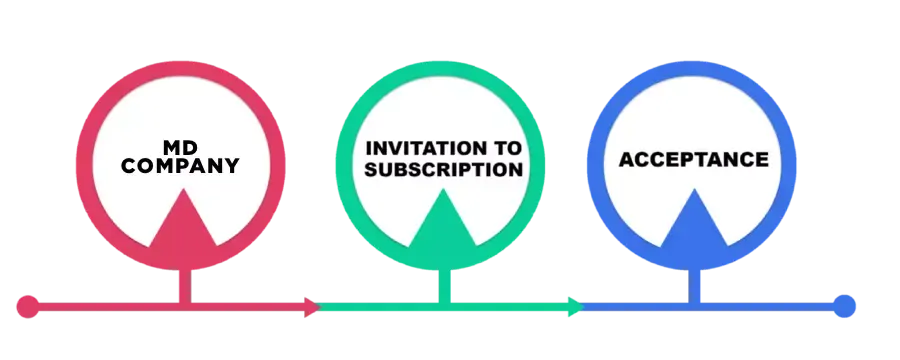 MSC STATUS COMPANY
The expatriate services are exclusive to companies that have MSC Status only.
If companies are in the process of applying for MSC Status and waiting for approval, the application's status can be checked from this online system – Malaysia Digital platform
On the other hand, if companies are interested in a new Malaysia Digital Status application, they can refer to this website Malaysia Digital for further details.
Invitation to Subscription
After the companies are registered as a MSC status company, our eXpats Service Centre will send them an invitation email and other relevant documents to register interest in subscribing to our services.
Acceptance
Upon successful registration, companies will be sent a registration email to initiate the following in the system:
To nominate an authorised person(s) on behalf of the company. Companies are discouraged to nominate third party agent.
To print and upload a signed copy of the Expatriate Service Agreement
To print and upload a signed copy of an Authorised Person Letter ("APL") using company's letterhead
Companies will be notified via email on the next step of the application process
Please refer to the application process section for the next course of action
FOREIGN KNOWLEDGE WORKERS
At the eXpats Service Centre, we define a "knowledge worker" as an individual who holds one or more of the following criteria:
Holds a tertiary qualification from an institution of higher learning (in any field); or
Holds a diploma in multimedia/ICT or another specialised ICT certification plus at least 2 years' relevant experience in multimedia/ICT or an equivalent field; or
Has held a professional, executive, management or technical work position in information technology ("IT") enabled services (e.g. IT / IS Professionals, Finance / Accounting, Business Administration)
Special exemptions are given to foreign knowledge workers who do not meet the above criteria but are to be employed in the following:
Global Business Services – foreign workers with knowledge-based skills that are not prevalent in Malaysia, but required by Malaysia Digital Status companies.
Creative Content and Technologies – workers who are utilised for their creative talent to produce value-added creative work for Malaysia Digital Status companies
Eligibility Criteria :
The applicant is an approved MSC Malaysia Status company
The applicant shall commence operation of and undertake the Malaysia Digital approved activities in Malaysia in accordance with the Company's business plan submitted
The applicant must comply with the location requirements and conditions specified in the Malaysia Digital Status Conditions of Grant
Activities :
Trading i.e. reselling of hardware and software
Manufacturing
Provision of telecommunication services
Staffing services (recruitment agency)
Event management
Training and consultancy
E-news and e-publishing
Advertising
Staff Augmentation, i.e.

Request for resources via resource request form
Projects are without project managers and resources are not in charge of project management
Involves resource pricing table, breakdown of work permit costing, air ticket fare, etc
Resources has no associated service level commitment other than hours available to work and output is simply the performance of a task with no commitment that the task will result in the desired outcome
For Malaysia Digital status companies, please refer to the list of promoted activities (Promoted Activities – MDEC) (Appendix 1)
Note: MDEC reserves the rights to check, and revoke employment passes or Malaysia Digital status at any point of time if such activity is conducted.
APPLICABLE PASSES FOR FKW ENTRANCE INTO MALAYSIA
Our eXpats Service Centre can only process and approve the following types of passes prior to submittal to the Immigration Department of Malaysia:
EMPLOYMENT PASS
There are 3 categories of this type of work permit that enables a FKW to take up employment under a contract of service with an organisation in Malaysia. The duration of these permits varies from a minimum of 12 months to a maximum of 60 months depending on the nature of employment and the need of such employment by the hiring organisation.

The Immigration Department of Malaysia will issue the Employment Pass upon the approval of employment positions by the Malaysia Digital Economy Corporation (MDEC) in MSC Malaysia.

A foreign knowledge worker issued with the Employment Pass shall not, without the consent of Immigration Department of Malaysia, engage in any form of paid employment in any business or professional occupation in Malaysia other than the particular employment specified in the Employment Pass.
| Employment Pass Eligibility Criteria | | | |
| --- | --- | --- | --- |
| Applicant must earn a basic salary of minimum RM10,000 per month; AND Applicant must have an employment contract valid up to 60 months (subject to MDEC discretion). | | | |
| Applicant must earn a basic salary of minimum RM5,000 per month; AND Applicant has an employment contract valid up to 24 months. | | | |
| Applicant earns a basic salary between RM3, 000 to RM4,999; AND Applicant's employment contract must not exceed 12 months. | | | |
| Employment Pass Eligibility Criteria | | | |
| --- | --- | --- | --- |
| Allows the holder to be employed in West Malaysia by the hiring company | | | |
| Spouse and children under 18 years old of Employment Pass holder are eligible for Dependent Pass. | | | |
| Children over 18 years old and unmarried are eligible for Social Visit Pass (Long Term). | | | |
| Parents / Parents-in-law are eligible for Social Visit Pass (Long Term). | | | |
| Renewal of the pass can be considered, depending on the requirements. | | | |
| Can be renewed for maximum two (2) times, subject to review. | | | |
| Applicants to obtain a Visa with Reference for entry into the country (only applicable for countries requiring the visa ) | | | |
| It is mandatory for successful Employment Pass (Category III) applicants to obtain a Visa with Reference for entry into the country (only applicable for countries requiring the visa). | | | |
Please refer to and download this Checklist for Employment Pass for all documentations required by MDEC and the Immigration Department of Malaysia.
FEE STRUCTURE
MDEC's Charges(Per Applicant)

Employment Pass

RM2,120.00

Dependant Pass (DP)

Spouse
Children below 18 years (Biological/Adopted/Step Child)
Disabled Children (no age limit)

RM530.00

Social Visit Pass (SVP)

Parents
Parents in-law
Children above 18 years - 25 years old(Biological/Adopted/Step Child)
Common-law-spouse

RM530.00

Amendment of Approval Letters

RM106.00

Special Pass (SP), Transfer of Endorsement (TOE), Cancellation of Passes

N.A

Note: For rejected application, MDEC shall refund 75% of Expatriate Services Fees

N.A

Immigration Fee

Refer here
FREQUENTLY ASKED QUESTIONS
Your company must be an Malaysia Digital Status Company. You can refer to this website to find out more information on Malaysia Digital. If your company is an Malaysia Digital Status Company, you will receive an introductory e-mail to subscribe to our services. For Non Malaysia Digital Status company, kindly log in at eXpats
Reference Visa is to be collected from the origin country. However, you may collect Reference Visa from other countries provided you are allowed to enter the respective country.
Normally it takes 3 to 5 days. The turnaround time for processing depends greatly on respective Malaysian Embassy/Consulate General/High Commission.Kindly contact them directly for further clarification.
As of now, all citizens are allowed to apply for the Employment Pass (EP). However, approval from Ministry Of Home Affairs, Malaysia is required for Israel citizen to enter Malaysia.
There is no minimum age requirement.
For the Authorized Person, application status is available in the eXpats system. Kindly login
https://expats.com.my/apps/
For others, you may check the status of your application with your company Authorized Person.
The validity is six (6) months.
A dependent has an option either to enter Malaysia together with main applicant/Employment Pass holder or to enter individually after main applicant is in Malaysia.
Company is responsible to cancel the Employment Pass of the FKW as follows: i. Initiate cancellation process via the eXpats system ii. Submit the original passport and other documents to eXpats service Centre kindly refer to the cancellation checklist,
Checklist for Cancellation of Passes