Digital Skills Training Directory
Digital Skills Training Directory
Digital Skills Training Directory
Your journey to reskill and upskill for The Digital Economy Jobs begin here
Digital Skills Training Directory is a catalogue of courses and online training providers that have been reviewed and endorsed by a panel of digital industry experts to guide you in selecting courses that meet your career needs for digital economy jobs.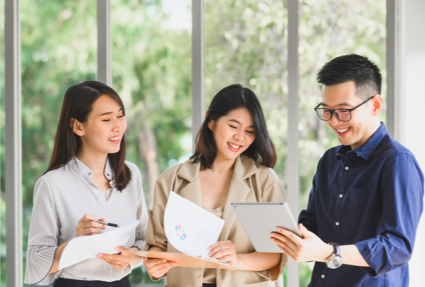 Work & Learn
Remain relevant and competitive in the workforce through upskilling in digital tech part-time or short courses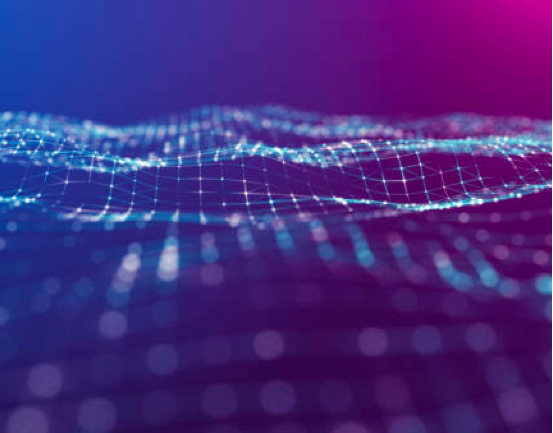 Learn for Free
Free courses offered by MDEC and Top Global Technology Companies.
Full Stack Java Professional
Junior Workforce Upskilling Programme

+ Learn More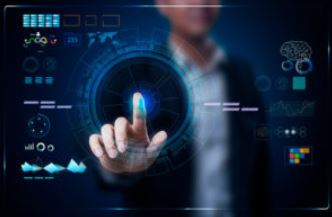 Digital Skills Training Directory September 2023
+ Learn More
Frequently Asked Questions
It is an initiative by Malaysia Digital Economy Corporation (MDEC) to guide Malaysians in their digital upskilling journey, particularly in the areas of Drone, Artificial Intelligence, Cloud, Digital Marketing, FinTech, Data Science, Cybersecurity, Software Development, Game Development, Animation and Digital Global Business Services.

Digital Skills Training Directory provides a catalogue of courses that addresses in demand digital skils. These courses have been reviewed and endorsed by a panel of digital industry experts to guide Malaysians in selecting courses that meets their career needs for the digital economy.

The Digital Skills Training Directory will list in-demand digital tech training programmes. The Directory is validated against the Digital Skills Industry Framework (IndSF), which is jointly developed by MDEC, HRD Corp and PIKOM, and verified by industry experts from the digital sectors.
Please complete the application form made available during the call for submission.
All the information obtained in the form will strictly be used for the purpose of evaluating and selecting courses for the Digital Skills Training Directory.
The process during the call for submission is as below: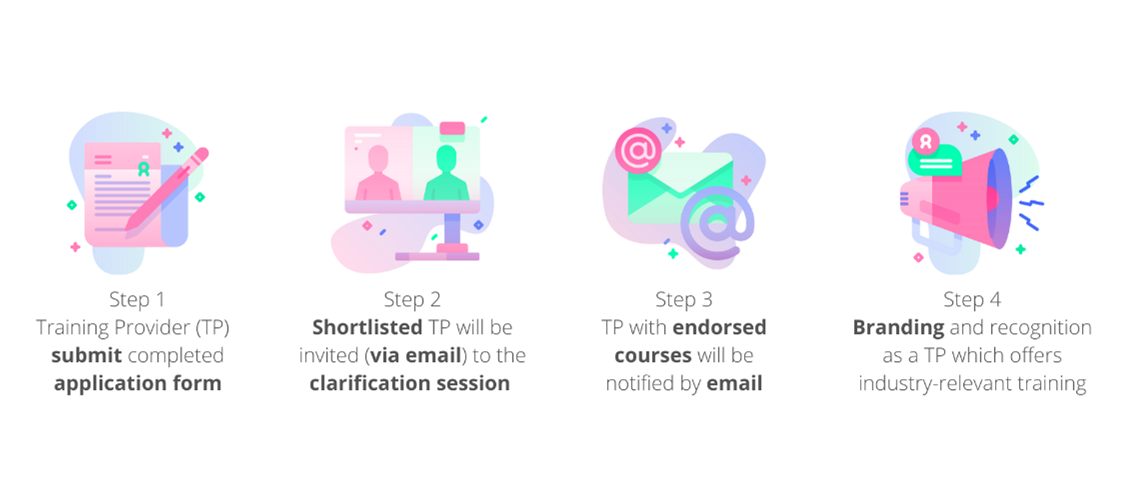 No exclusive invitation to training providers to participate in the Directory. It is a public call for submission available on MDEC's social media platforms and website. Please follow our social media platforms to get the latest updates on MDEC initiatives.
Criteria measured during the call for submission are as, but not limited to the below:
Industry accredited material/certification
Career track in line with the Industry Skills Framework
Trainer's qualification in delivering the course.
Quality of training modules
The training provider may amend details of the training courses or certifications within the focus area and similar course name. Changes that are not required to be evaluated by TEN include visual thumbnail, landing page link, increment of duration, reduction of fees, training mode, overview and career track.

Significant changes such as modules, reduction of duration, increment of fees, course level, prerequisite, skill outcome and accreditation body, requires the courses or certification to be re-evaluated by TEN.
Free courses are only listed under Learn For Free.
For other fundings, training providers and participants may follow MDEC's social media platforms for the notifications on other initiatives that may come with funding for selected courses in the directory.
If you are unemployed, you may apply from SOCSO for courses – https://eis.perkeso.gov.my/eisportal/insured/login
If you are working in a company that contributes to HRD Corp, you may apply for the courses through the respective Human Resource of your company.
Terms and condition under SOCSO and HRD Corp apply.
If you are not a beneficiary under SOCSO and HRD Corp, you may consult with the respective training provider directly.