Blockchain In Games​
Blockchain In Games is A one-day platform and engagement opportunity bringing together community leaders, tech platforms, content creators & investors to build business networks, engage in knowledge sharing and community building. Join us in building our knowledge, know-how and networks in this exciting space
Blockchain In Games is an exclusive one-day satellite event held in conjunction with Southeast Asia's largest game developer conference.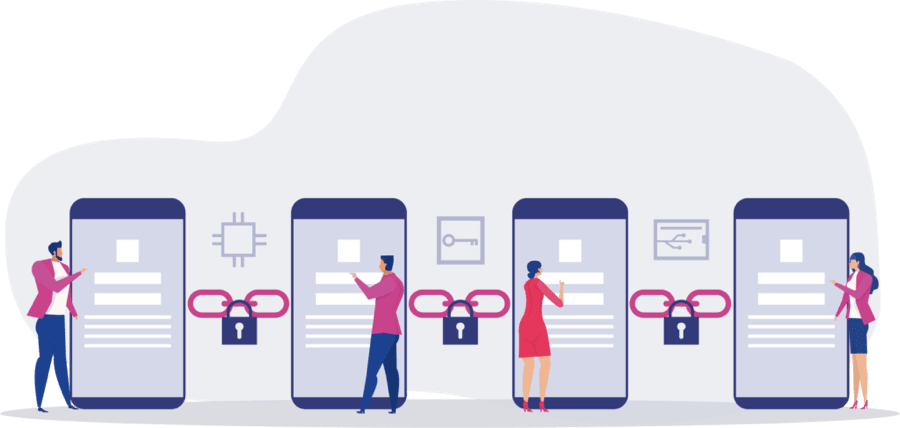 TOPICS COVERED
The LEVEL UP KL Blockchain Bootcamp will cover a wide range of areas to make sure you are equipped with the knowledge and insight to explore potential game and digital content opportunities in this up and coming space: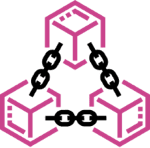 Overview of Blockchain & Games​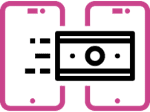 Fintech, Decentralised Finance (DeFI), Game Economics and Tokenomics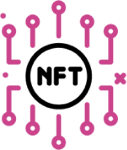 NFTs & Metaverse : The New Reality​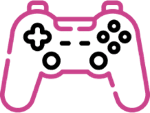 Play-To-Earn in Southeast Asia: Panel Discussion
ACTIVITIES

Blockchain Content Pitch Session​
Talk to investors who are looking into games, content on the blockchain by taking part in a live pitch to a panel of investors and get face time with investors from blockchain, content and game VCs. Submit your digital content project, game profile to get your pitch across to publishers and investors

Malaysian Blockchain Content Showcase​​
Share your exciting projects with the community through booth spaces throughout the Blockchain in Games session and LEVEL UP KL 2022 for coverage to the wider Southeast Asian game developer community. Create long-tail engagement through showcasing your blockchain game projects by creating a profile page available only to our registered publishers and investors via the LUKL 2022 platform and keep them posted on your updates.​

Sharing, trends & insights​
Get great insights from industry leaders in conference talks, panel sessions. With the theme: Web3 Shaping the Future of the Games and Content Industry, join us in across five major areas: game dev and design, investments, guilds, regulation & policy, NFT utility & the metaverse
SPEAKERS
Lionel Chok

WORLDX (Hatten)

Charles Tang

eSolved MSC Sdn. Bhd.

Khalid Gibran

Meta Universe Solutions (MU)

Darren Lai

Richard Wee Chambers (RWC)

Shas Fung

Star Symphony

Gabby Dizon

Yield Guild Games

Jansen Teng

PathDAO

John Schneider

Acxyn

Chun Weng Wong

TavernDAO

Marvin Das

Quurk Sdn Bhd

Ng Chung Yee

Liquidity Solutions Sdn Bhd

Lau Soong Huey

The Lambda Society

Chris Yew

KADOKAWA GEMPAK STARZ

Kevin Ang

Polygon Technology

Mohamad Johan Nasir

NFT Pangolin Technologies Sdn Bhd

Geston (Gaius)

PathDAO

Shan Fei, Lim

Why Knot Sdn Bhd

Jazilah Mohsin

RFOX

Jeremy Choo

Ammobox Studios

Steven Fong Guo Hao

Circle Studio Sdn Bhd

Ida Mok

Women in Blockchain, Fluidity Money

Noriman Saffian

Monsta

Jason Low

Virtualtech Frontier (VTF)

George Wong

The Sandbox

Harpreet Singh Maan

Blocklime Technologies Sdn. Bhd.

Irene Umar

YGG SEA

Dato' Fadzli Shah

MX Global

Kelvin Fong

The Next World

Dan Wang

Infinite Ventures Cryptop

Irsyad Saidin

Pentas.io

Ganesh Kumar Bangah

Netccentric Limited

Fred Chong

WebTVAsia Sdn Bhd

Mark Tan

Froyo Games

Oliver Barker

NEAR Foundation

Lionel Chok

WORLDX (Hatten)

Charles Tang

eSolved MSC Sdn. Bhd.

Khalid Gibran

Meta Universe Solutions (MU)

Darren Lai

Richard Wee Chambers (RWC)
SUBMISSION IS NOW CLOSED.
Take note! We respect your privacy. All of your personal contact information will be kept confidential. Rest assured that no contact information will be shared via the meetings platform. Happy networking!​