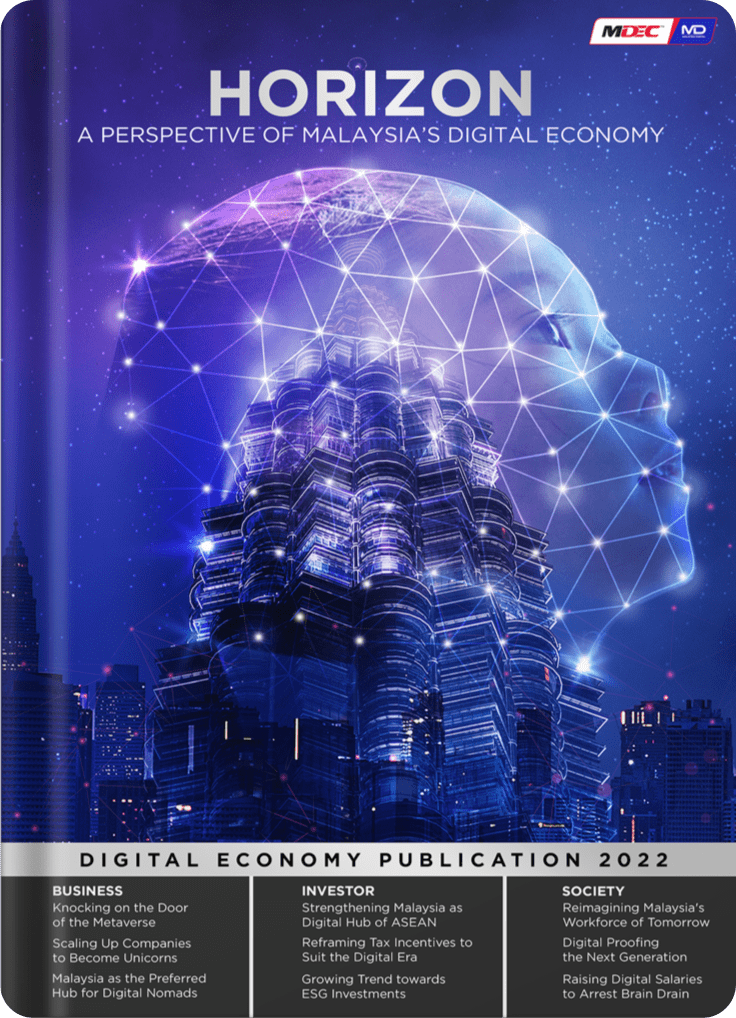 Horizon : A Perspective of Malaysia's Digital Economy
Horizon is a strategic digital economy publication aiming to showcase the vibrant growth trend in Malaysia's digital economy, provide insight on trends and opportunities in Malaysia's digital economy, and serve as the primary reference for both global and local stakeholders seeking reliable data, insights, and information on Malaysia's digital landscape.
Unlock the Insights and Navigate the Digital Economy with Horizon
The digital economy is evolving at lightning speed, shaping industries and reshaping business landscapes. To navigate this dynamic realm, Horizon provides valuable insights and expert analysis that can guide your strategic decisions and fuel your success.

Introducing our comprehensive digital economy publication called Horizon, where thought leadership articles and cutting-edge analysis converge. We have gathered a diverse pool of industry visionaries, technological pioneers, and business experts to create a platform that fosters innovation, ideas, and inspires breakthroughs.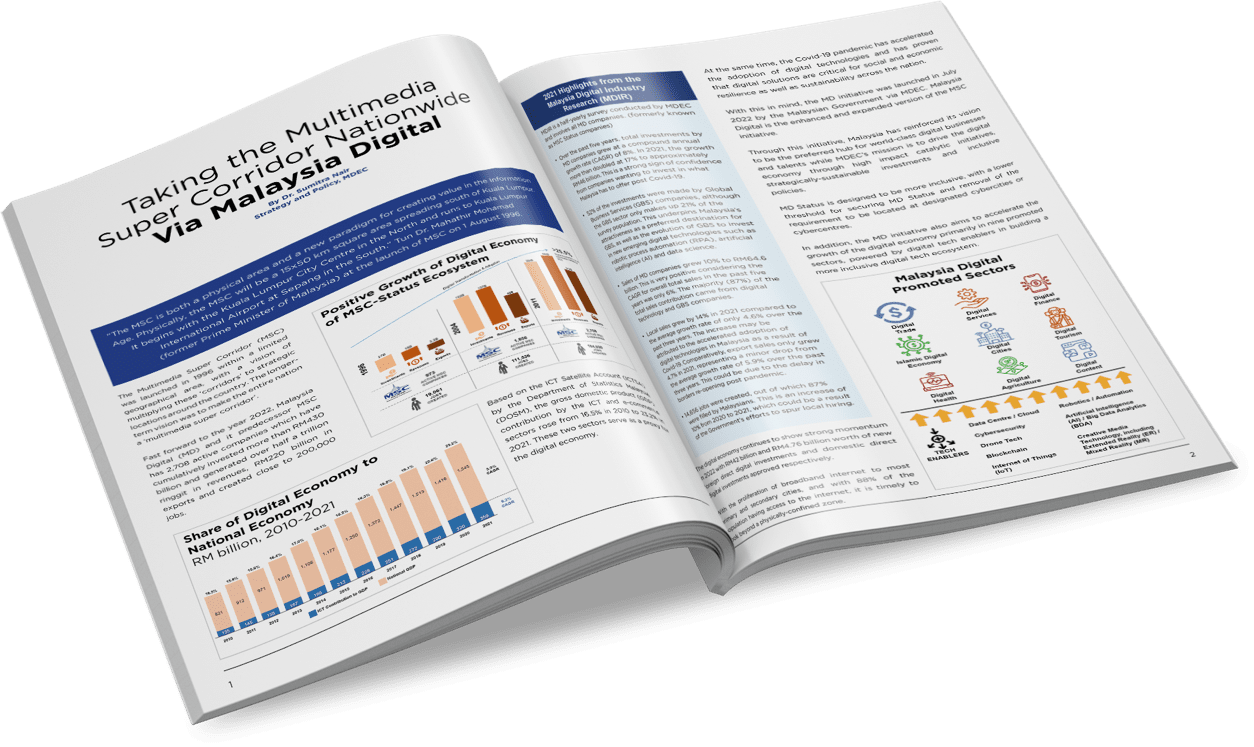 What's Inside?

Unmatched Thought Leadership:
Horizon features carefully curated articles from the brightest minds in the digital space. From renowned academics to successful entrepreneurs and industry leaders, we bring you a collection of perspectives that go beyond conventional wisdom.

In-Depth Analysis:
We delve deep into the digital economy, unraveling its complexities and dissecting its trends. Our expert analysts provide incisive commentary, backed by rigorous research and data-driven insights. Gain a comprehensive understanding of the latest technological advancements, market dynamics, and emerging business models.

Wide Range of Topics:
Our publications cover a broad spectrum of topics within the digital economy. Whether you're interested in artificial intelligence, blockchain, e-commerce, fintech, or any other emerging field, you'll find compelling content that addresses your interests.

Engaging and Accessible Format:
We understand that your time is precious. That's why we present our thought leadership articles and analysis in a concise, easy-to-digest format. Engage with our content seamlessly, whether you're reading on your laptop, tablet, or smartphone.