BY : NUR AIN SOFENA MOHD ZUKIFLI, 18
Given the opportunity to be with 49 talented students from across the country was, not the once in a lifetime chance that I would let it slip out of my hands. Equally important, the camp was also offering to groom the leader in me as well as honing new functional skills. Moreover, I was more compelled to meet my friends whom I haven't met for almost a year. David A. Kolb once said that learning is the process whereby knowledge is created through the transformation of experience. Indeed he was right. My 10 days of insights and laughter in the Digital Ninja Leadership Bootcamp definitely feeds my soul with abundant knowledge and joy at the end of it. Mentoring by Trainsition definitely was a head to toe grooming in becoming a professional as well as a charismatic leader. Starting with a guide in writing your own compelling resumes and a personal statement truly made me realised the significance of a piece of paper in how it represents you as an individual. Expert coaching of personal branding, effective communication, and dining etiquette aided me to be well prepared for any formalities that I will be encountering in the future. Moreover, an interview simulation by experienced interviewer along with tips and advice helps me to be more confident and comfortable during the interview. Last but not least, the critical thinking slot was indeed my favourite. Role-playing while solving problems definitely challenged me and my friends on our ability to think as a whole. But it was also fun as we had a good laugh while role-playing our character to stay alive. Throughout the whole camp, everyone was seen busy taking videos and even vlogging. Everyone's tripod basically was with them almost the whole time. In fact, by the end of the camp, we kept teasing each other on who's going to be a vlogger or a youtuber first. The exact reason was that we learned videography; how to take shots even with a low-quality camera. Our facilitator was from Acestar and he was also helped by his friends who are currently working as a lecturer. We were also trained to use the Adobe premier rush to make our own CV video. It was a lot of fun. Especially watching the outcomes of our videos were really satisfying. It is wise to say that during the camp we kept getting inspired by all of the speakers. Not to mention during a close-up session about the hardships of being a startup company and also not to give up on your dreams by the co-founder of Fave, Mr. Chen Chow. Added with the fireside chat with CEOs from MDEC, Kasatria, Acestar, and others had also helped us to understand more in the traits that bosses are currently looking for in their employees and tips on how to survive the digital world. By the end of every inspiring session, we couldn't help but ponder with awe and respect. Not to forget to hold on to our dreams while working all out to achieve it. Visits to digital companies such as Digital Durian, Iflix and Level Up Inc also left us in awe of their achievements and stories. They also introduced us to many digital career opportunities and the importance of being well equipped with digital skills. Especially Iflix since we were divided into teams and we did some activities by doing some of their jobs such as data analytics. This experience also introduced us to many digital career opportunities in Malaysia. Of course during this programme friendship blooms between all of us. We are more than friends now; we are a big family. Meeting them again and getting to know them more was really memorable. I also learned a lot on how to communicate with friends from different backgrounds as the participants were multiracial. We had a villain theme gala dinner during the camp. It was so eventful as everyone was dressed up and some even got their face painted. All of us made memorable memories that night with various performances by each group such as dance, singing and also magic tricks. In essence, I was truly grateful that I attended this camp and if I were to turn back time I would go back and replay those 10 days again. As from this camp, I didn't only learn on how to bring out the leader in you and how to address yourself in the right manner to the society but also how important to have good and reliable friends like those whom I have met during the camp. And of course, the camp put a great emphasis on the importance of the youth to be well equipped for the upcoming digital era.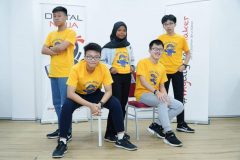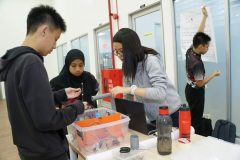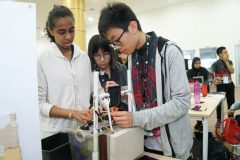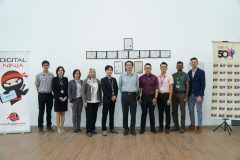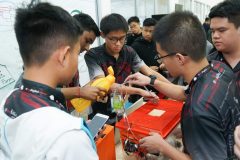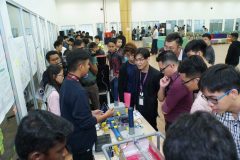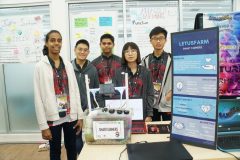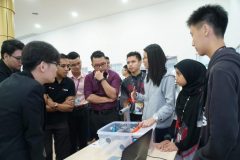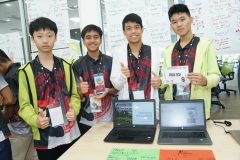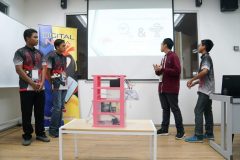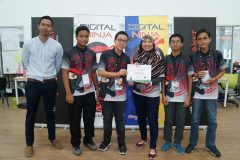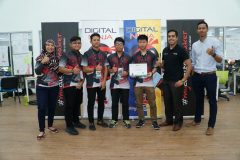 Now everyone can benefit from the digital economy
#mydigitalmaker movement is a joint public-private-academia initiative led by Malaysia Digital Economy Corporation (MDEC) in partnership with the Ministry of Education to transform Malaysian youth from digital users to producers in the digital economy.