Malaysia Digital Hub: Sunway ILabs
Malaysia Digital Hub: Sunway ILabs
Malaysia Digital Hub: Sunway ILabs
ABOUT SELANGOR DIGITAL CREATIVE (SDCC)
Selangor Digital Creative Centre (SDCC) is strategically located in I-city , Shah Alam, the state capital of Selangor. The centre is an 11 000 sqft office and co-working space that houses startups and SMEs in a co-working culture in the heart of I-city. The comprises amenities of SDCC such as seminar hall, meeting room, maker space, photo studio and hot desk co-working space.
Selangor Digital Creative Centre (SDCC) is one of the main thrusts of Selangor Information Technology and E-commerce Council (SITEC) l which has been making headway in its efforts to uplift the Digital Economy in Selangor since its inception in 2015. SITEC aims to develop Selangor as the regional trading hub for E-Commerce and to uplift the startup ecosystem within the state. These were to ensure that Selangor SMEs & Micro SMEs stand out in the fast-evolving and highly competitive digital age. SITEC has conducted out various E-Commerce & digital economy classes, Startup Accelerator Programme (SAP), Smart City conferences & Demo Day programme. To date, SITEC has nurtured over 60 startups and 525 e-commerce entrepreneurs since its inception in 2015. SITEC's economic contribution for the last 4 years is estimated at around RM173 Million.
+ Learn More
+ Contact SDCC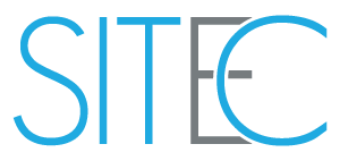 MALAYSIA DIGITAL HUB PARTNERSHIP PROMO
Get 30% of the original price when you register through Malaysia Digital Hub platform
MALAYSIA DIGITAL HUB MTEP SPECIAL FOR FOREIGN STARTUPS
FINANCIAL OBLIGATIONS
To sign a 1 year tenancy contract with a 2 month deposit (non-refundable if early termination of contract)
To pay a 3-month booking fee if startup is unable to start immediately (which will be used for the first quarter's fees upon effective start date)
Payments are charged quarterly (every 3 months, for 3 months' rates) Set price of RM 500 for foreign
Founder & Co-Founder package (total 2 pax), RM 1500 per quarter (3 months)
Additional pax @ RM200/monthly for local staff only (also charged quarterly)
NON-TANGIBLE OBLIGATIONS
To attend at least 25% of events held by SDCC per year (e.g. 3 out of 12)
To conduct at least 3 talks/events in SDCC a year
To attend all SITEC-related conferences/conventions (booths may be provided for startup at discounted prices)
To link to/feature/reference SITEC and/or SDCC in print and online promotional materials (e.g. SITEC SDCC logo on name cards), or a line (e.g. "Powered by the Selangor Digital Creative Centre") on presentations, or show contact information featuring SITEC SDCC logo and address on presentations, etc.
OUR LOCATIONS
Selangor Digital Creative Centre
E-28-1, City Park I-City, Jalan Multimedia 7/AG, Seksyen 7, 40000 Shah Alam, Selangor