Discover #WorkFromMalaysia Opportunities With DE Rantau
Each application will be processed within 6-8 weeks.
Download DE Rantau Digital Nomad Pass FAQ HERE
Let's plan your journey ahead
Your bags, packed. Your destination, set. Malaysia awaits to welcome you, and here is a quick list to check your eligibility: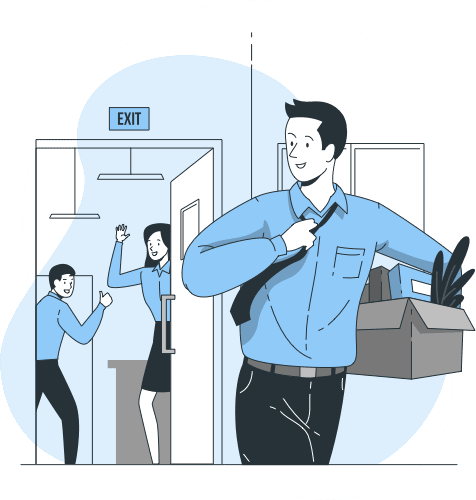 Work, Live & Travel:
Introducing the DE Rantau Nomad Pass
Exclusive pass for inbound digital nomad which eliminates the limitations of a normal tourist pass, so you are free to roam and enjoy your stay while focusing what matters most – be it your work, contents for your channels, places to explore and foods to try, and all else that we could offer here – and trust us, its aplenty!

Type of Pass:
Professional Visit Pass (Pas Lawatan Ikhtisas PLIK)

Features:
Stay from 3 up to 12 months
Pass renewable for up to additional 12 months
Able to bring in spouse & child/children

Fee:
MYR1,000.00 (main)
MYR500.00 (dependent)
Register now and enjoy exclusive offerings from our hubs and ecosystem partners. It doesn't get any better – and easier than this!
Mandatory Documents for Submission of
DE Rantau Nomad Pass
Digital Freelancer / Independant contractors
Digital freelancers / Independant contractors are individual who performs work remotely on a freelance and project basis with no attachment to specific company or location.
Passport all pages (must have a minimum of 6 empty pages and at least 14 months remaining validity)​​
Latest 3 months bank statement​
Latest 3 months income statement or latest tax returns​​
A valid project contract with a contract period of 3 months or more (combination of contracts from multiple companies will also be accepted)​​
Personal bond (to fill out the prescribed form)​​
Letter of good conduct (issued by authority body in respective country or current residence)​​
Highest education certificate​
Medical insurance enrolment certificate which is valid in Malaysia (must also cover dependent, if any)​​
Inland Revenue Board of Malaysia tax registration slip​​
Remote Worker
Remote workers are individuals who are employees of a company who have a flexible working arrangement that allows them to work remotely.
Passport all pages (must have a minimum of 6 empty pages and at least 14 months remaining validity)​​
Latest 3 months bank statement​
Latest 3 months income statement or latest tax returns​​
A valid employment contract with a contract period of 3 months or more​​
Letter of good conduct (issued by authority body in respective country or current residence)​​
Personal bond (to fill out the prescribed form)​​
Highest education certificate​
Medical insurance enrolment certificate which is valid in Malaysia (must also cover dependent, if any)​​
Inland Revenue Board of Malaysia tax registration slip​​