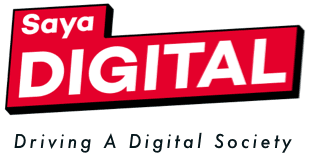 Daily
Work
"Now I'm able to communicate with my grandchildren through WhatsApp."
Puan Salmah
PPR Hiliran Ampang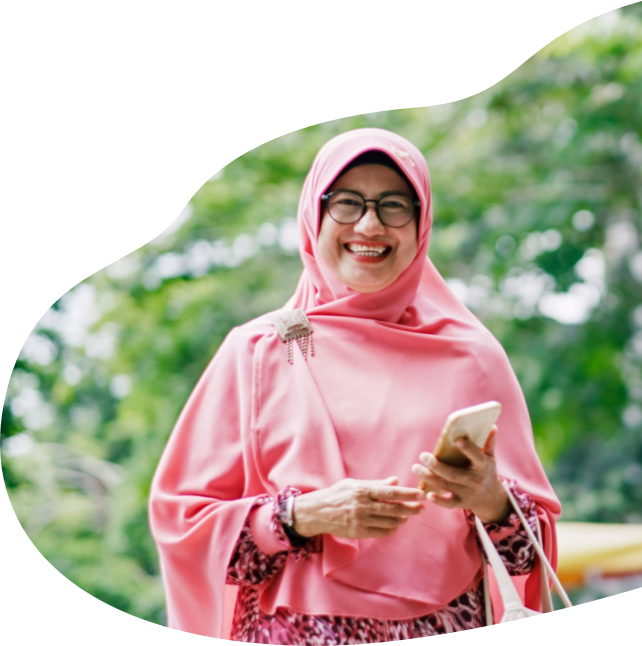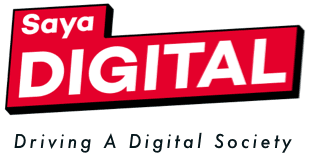 Daily
Work
"Now I'm able to communicate with my grandchildren through WhatsApp."
Puan Salmah
PPR Hiliran Ampang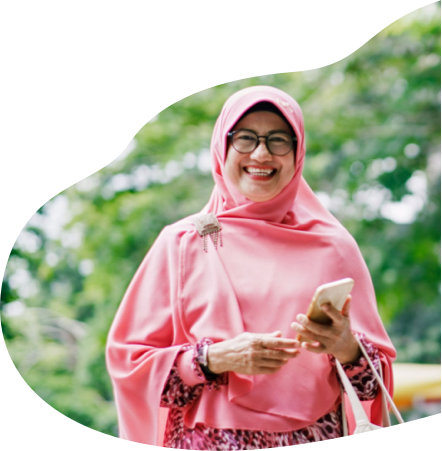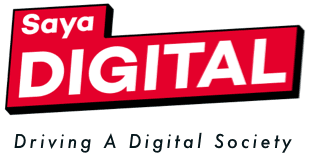 Daily
Work
"Now I'm able to communicate with my grandchildren through WhatsApp."
Puan Salmah
PPR Hiliran Ampang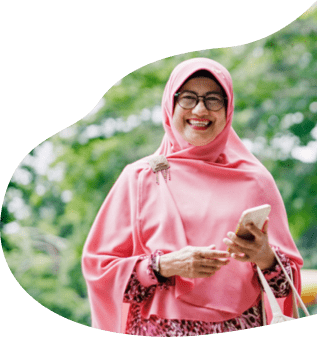 How to do it?
You will be guided by Geng Saya Digital volunteers in your area.
What will I learn?
We are providing 3 modules:
MODULE 1

Communication

Learn how to use WhatsApp and Facebook, edit short videos for YouTube and navigate Google Maps.

MODULE 2

Online Banking and eWallet

Learn about online banking and eWallet payment.

MODULE 3

Digital Services

Learn about bills payment, ordering services such as e-hailing, online food and grocery delivery as well as home repair services through online.
How long will each module take?
Each module will take between 60-90 minutes.
VARIOUS PROGRAMMES DESIGNED FOR YOU
Empower Careers

With digital, I can launch my career globally.

Generate Income

My customers are growing and the income has doubled, thanks to digital!

Expand Business

My business is now expanding oversea with the power of digital!