Gain: Creating Global Tech Champions
Gain: Creating Global Tech Champions
Gain: Creating Global Tech Champions
WHY PHILIPPINES

Young Population
Population of 102 millions with median age of 23.4


Digital Users
60 million users with 58% mobile users penetration.


English Literate
High English Proficiency with an EF EPI Score of 60.33 (Malaysia being 60.77)

Economic Stability
Philippines moved up 12 places in the 2017 Index of Economic Freedom due to robust economic growth and fiscal gains

ECONOMIC OVERVIEW
Increase of GDP Growth of 5.2% to 5.4% for 2017; projected to grow by 6.5% in 2018 and beyond. Services constitutes over 60% of GDP
Low inflation at 2.7% and increasing domestic demand has created credit growth, as also higher opportunities
High influx of investments from China and India continue to fuel growth
High growth sectors including Travel, Transportation, Tourism, Agriculture, Supply Chain Management, Software Development and IT Infrastructure. Healthcare, Education are considered priority areas for growth and adoption of new solutions.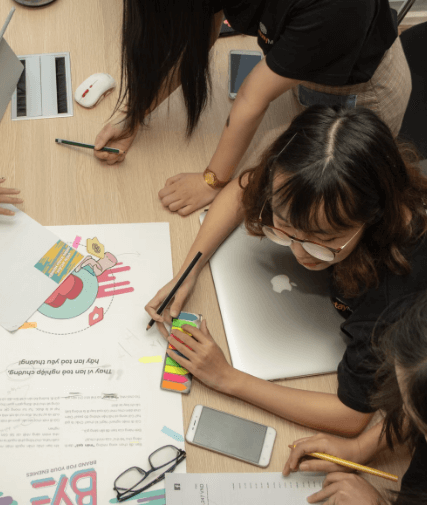 YOUR HOSTS IN PHILIPPINES
LAUNCHGARAGE
The people behind Launchgarage have been part of the local and global startup industry for more than 20 years. Their experience lends us insight on the unique needs of startups and their founders. Their global network provides the opportunity to build paths into other thriving innovation ecosystems around the world. Over the years, Launchgarage has seen over 2000+ Philippine Startups, Evaluated 1000+ Startups globally and the founders have each had 15+ years of experience in the industry with a diverse, well-rounded set of verticals in our current portfolio
+ Learn More
PROGRAM OUTLINE
Business Matching - Cycle
Step 1: Initial Interview and Alignment Sessions
Step 2: Provisioning of Business Development Work Plan
Step 3: Approval and Roll-out of Business Development Plan
Step 4: Commencement of Business Development with Monthly Tracking
Step 5: Commencement of Business Matching Sessions with Technology Company and business leads
Step 6: Feedback and assessment for succeeding deals and follow-ups
Semi-Annual Program Cost: US$ 2,500 for 4 Business Matching Deals
Annual Program Cost: US$ 5,000 for 9 Business Matching Deals
(Travel Cost not included)