Accelerator: Watch Tower & Friends
Accelerator: Watch Tower & Friends
Accelerator: Watch Tower & Friends
ABOUT WATCH TOWER & FRIENDS
This Accelerator Programme is open to any startup and each intake will go through 4 months of intensive action oriented programme led by mentors and associates. It assists startup companies and their founders and maximizes their chances for success. The people behind WTF have the passion to grow exceptional entrepreneurs. They consist of passionate people who will contribute varying amounts of their time to work with the startups and their founders. All mentors at the Accelerators are people who have been through the startup mill and are keen to contribute back to the community. We identify emerging entrepreneurs and interesting startups and rapidly turn them into startups and companies that find the necessary revenue model and funding. Our core philosophy is that successful startups must grow into viable businesses. We believe that startups must take advantage of learnings from around the world on how to start up startups and move fast to next levels of growth. This is done through initiatives and activities that we run for startups.
+ Learn More
+ Apply to Accelerator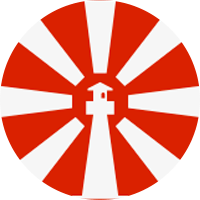 STARTUP CAMPUS ACCELERATORLITE (SCALE)
SCALe or "Startup Campus Accelerator Lite" is WatchTower and Friends' Accelerator Lite program designed specifically for university and college students. It is a 3-day program that will introduce undergraduates to what it takes to start a startup. The SCALe program introduces students to the concept of an accelerator. The SCALe program is flexible. It can be run either at several specific campuses for a period of 3 days or a central program for any university/college student.
THE SCALE PROGRAM IS DESIGNED WITH 2 MAIN OBJECTIVES
To create the passion and interest to launch tech related startups
To identify potential entrepreneurs and ideas that can be accelerated into high growth startups
THOSE WHO TAKE PART IN A SCALE CAN EXPECT TO
Gain a realization of the potential within them.
Appreciate the dynamics of a team in a startup.
Increase their knowledge of the startup and entrepreneurial ecosystem.
Understand key concepts and approaches that make startups successful.
START IN 5 DAYS (S5D)
PLANNING TO LAUNCH A STARTUP?
Do you have a business idea but are unsure whether to build it? Are you wondering if you should become an entrepreneur? Then you should apply for the Start in 5 Days (S5D) program
GET TO THE STARTING LINE
Don't leave success to chance. The startup world is merciless and only the most prepared will succeed. Join the Start in 5 Days (S5D) program designed to get you to the Start Line in just 5 days.
ON YOU MARKS
The S5D program is designed to get your idea into the best possible shape. In just 5 days you will discover if your idea ticks the right boxes. S5D will get you equipped with the right tools for launch. It will sharpen your business idea and lay the framework for a solid launch platform.Save valuable time and resources. Before you plunge into your startup, use the S5D program to: –
Confirm that you have a bankable idea.
Check your entrepreneurship DNA
Identify your startup needs
Build a business to take you where you want to go.
Perfect your startup investors pitch
LEARN THE ESSENTIALS FROM EXPERTS
Start in 5 Days (S5D) is filled with valuable content. Over five productive days, seasoned entrepreneurs who have gone through their own startup journeys and experienced coaches with proven track success rates will lead you through an immersive hands-on programme that will prepare you for the challenging world of entrepreneurship. You won't find unnecessary jargon or technical terms at our programme; just real entrepreneurs and business experts showing you the ropes in plain easy to understand language.