WHY DIGITAL UP?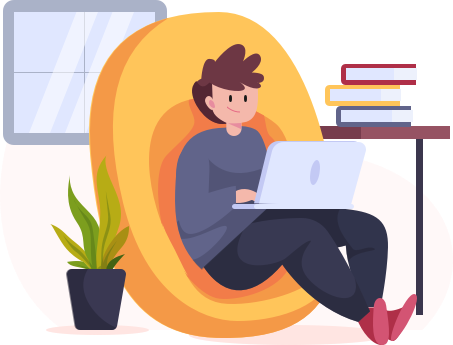 To ensure that the current workforce will remain relevant
Encourage Malaysian workforce to reskill and upskill themselves in Digital Technology related courses and programs
HOW TO APPLY?
Eligibility
Working Malaysians aged 24-50 including Gig workers with valid SOCSO account.
Available Courses
There are more than 60 Digital Technology related courses available here.
Application
Upon application, notification will be sent (approved/rejected). Subject to eligibility and on a first come first serve basis.
Deadline
Subject to seats available. Closing date is 31st October 2022.
TRAINING PROVIDER COURSES
| Training Provider Name | Training Course Name |
| --- | --- |
| 360DigiTMG | Python For Data Science |
| 360DigiTMG | Data Science Using Python and R |
| ABeam Consulting (Malaysia) Sdn Bhd | S4H00 SAP S/4HANA OVERVIEW |
| ADV Fusionex Sdn Bhd | PYTHON PROGRAMMING |
| ADV Fusionex Sdn Bhd | FUNDAMENTALS OF DATA ANALYTICS |
| ADV Fusionex Sdn Bhd | APPLIED DATA SCIENCE |
| ADV Fusionex Sdn Bhd | APPLIED DATA ENGINEERING |
| ADV Fusionex Sdn Bhd | APPLIED DATA ANALYTICS |
| AKADEMI GA SDN BHD | Digital Marketing Bootcamp |
| Akademi GA Sdn Bhd | SOFTWARE ENGINEERING IMMERSIVE |
Page 1 of 8
Frequently Asked Questions
Digital Up is a training incentive to encourage working Malaysians to reskill/upskill via digital tech courses offered in MDEC's Digital Skills Training Directory.
Digital Up offers Malaysia's existing workforce and GIG workers a subsidized training cost of up to RM1,000 per pax.
For participants/trainees:
A working Malaysian aged between 24-50 years old (including Gig worker with valid SOCSO account).
Fulfilled the criteria and pre-requisites of the selected Digital Technology Training course.
Training is not paid or claimed under MYWiT incentives or HRD levy.
Must not be MDEC's staff/board directors or employees.
Has not received and/or claimed other reskilling and/or upskilling incentives from the Government for the year 2022.
The Digital Up incentive programme is eligible for courses listed in the MDEC Digital Skills Training Directory under the Work & Learn category .
The maximum amount of training incentive is RM1,000. Applicants will need to pay the remaining training fee.
No, each participant is only applicable to apply for 1 course only under the Digital Up programme.
No. The incentive will be credited directly to the Training Providers for the fee.
Yes. A certificate of completion will be provided by the training provider.
No, the remaining cost cannot be claimed under the HRD levy. This programme is to help small companies/freelancers/individuals who didn't have the HRD levy to enrol in the training.
Working Malaysians or GIG workers are invited to apply HERE before 31st Oct 2022. The allocation is based on a first-come, first-served basis. The successful applicant will be contacted.
You will be notified by the Training Providers on the status of the application via email.
The application status will correspond within 14 working days after the completed application form is submitted.
No, the employer/company cannot submit on behalf of the individual/participant. All payments and invoices will be under the participant's/trainee's details.
Individual/participant needs to provide the following:
Identification Card copy
Offer Letter OR latest payslip (for employed Malaysians) OR SOCSO number (for GIG workers).
Participants can start attending the training after the training provider has finalized the training schedule. The training must be completed between July 2022 to Oct 2022.
The deadline for the Digital Up application is on 31 October 2022. However, approval is subject to seats available.